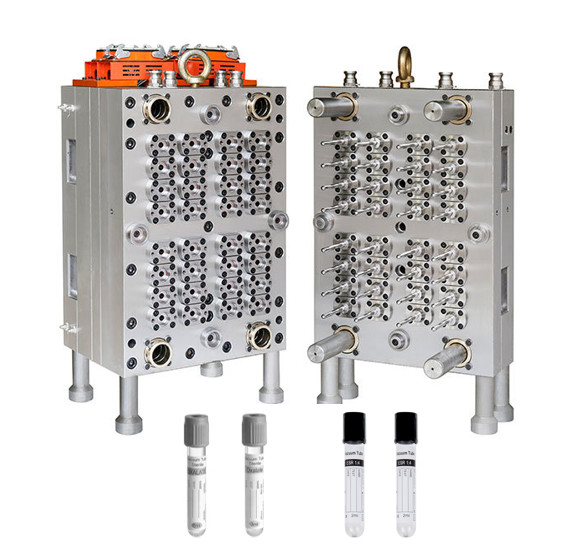 Precision plastic injection molding & injection molds for sale -Blood collection test tube
Product Name
Medical blood collection test tube mold
Cavity
32/64
Runner
Husky valve gate hot runner system
 Mold material
Mold base material : 420 stainless steel

Mold cavity material: Austrian Bohler mold steel

Tube size
13*75,13*100,16*100
Tube material
PET
Cycle time
10s or so
Blood collection test tube mold -Provide different solutions according to customer requirements, from product optimization, mold design to mass production.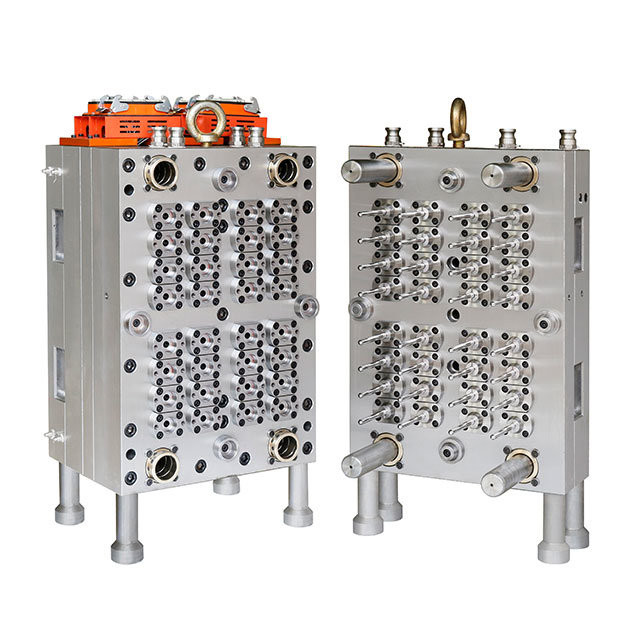 Blood collection tube injection molding requires an electric injection molding machine or an oil-electric hybrid injection molding machine is required, and the production in a 100K clean workshop. To ensure productivity and a clean environment.
There are about 3 kinds of materials for BCT: PET, PP, and glass. The cost of glass material is too high. Compared with the BCT made of PP material, PET material has a higher vacuum rate and a higher water retention rate. Therefore, most of the BCT made of PET is used in the market.
BCT has very high requirements for dimension and concentricity. Otherwise, it will have a great impact on the assembly of the product and the volume value of the product.
The core and cavity sides of the BCT molds are made of movable inserts so that it is convenient to adjust the product's dimension; each cavity has its own cooling water circuit so that the molding cycle is shorter.
PET tube material has poor fluidity, so a good quality HUSKY valve gate HRS is necessary. To ensure better temperature control balance.
Hope to provide you with better service.

Certification
ISO 9001 & ISO 13485 & IATF 16949
Product Design
R&D engineer team free to discuss with expert's concept suggestions
3D Sample
Available
Mold  Design
Professional analysis from product model design to production by molding
Advantage

Taiwanese technology flow analysis for T0-mold.

Customized services by a Professional design team & Professional mold. Production team & Project team to follow up on progress.

High-quality mass production control.

1600㎡ manufacturing site, more than 30 processing equipment, mold precision can reach 5μm, annual output of more than 1000 sets of molds.

1600㎡injection workshop, could match 30+ injection molding machine, 100k clean workshop, 10k grade laboratory, complete the assembly of the product.

 Could detect the initial contamination bacteria on the product surface Could Detectable product particles.

 20 years of management experience have a well-established management team, a customer-oriented company.

Reasonable price quotation after deep discussion with customer side.
Business Terms: 
Please share us your detail CAD or 3D drawns, or samples
All products will produced and delivered under the approved drawings by clients.
We keep confidential the product information of our customers.
The intellectual property rights of product belongs to client and have no relationship with us.
Trade Terms: EXW, FOB, CIF or required.
Payment terms: 50%  remittance by T/T in advance, balance 50% before shipment.
T0 time: From deposit arrived in our account, to clients confirm the drawn design.
T1 time: After customer confirmed 3D mold drawing, till we arrange courier samples to clients for confirmation.
Welcome visiting us, during the special time, We can also show our factory by video at any time.